Welcome to Westlake Skate Center!
This is the place to find all the information you need about Garland's premiere roller skating facility. We have been family owned and operated for over 40 years.  Take a look around, and contact us for all your skating needs. We specialize in Birthday Parties, Group Parties, Sports Parties, Church Parties, School Parties, and Fund Raisers.  We take care of your entertainment needs from start to finish.  Our DJs keep the music poppin and the good times rolling !!!
Please call us with any questions regarding our schedule
972-272-0921

Our facilities are clean and well supervised inside and out!
We can order skates for you just in time for birthday or get ready for christmas its around the corner. Yes we can do layaway!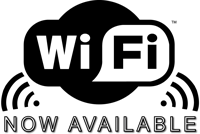 ---
Westlake Skate Center

413 South Yale Drive
Garland, TX 75042

Rink(972) 272-0921

---

---

 
View Larger Map