Birthday Parties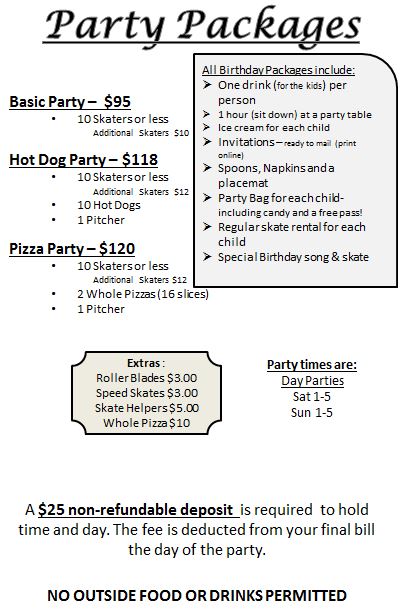 To Print Your Invitations
CLICK HERE!!!!

You provide the Birthday Cake & Cake Knife, Plates & Forks. You are welcome to bring in decorations for a themed party. Please no confetti or silly string.

NOTE: NO Outside food or Drinks allowed to be brought into the rink except for a cake.
A $25 NON-Refundable Deposit at the time of booking, which will be deducted from the final bill.
You can call the skating rink during public sessions to book your party of for more questions. Or if we are not currently open please call 214-536-1326. We will call you back within 24 hours.